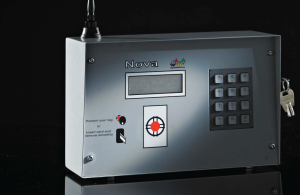 Jigsaw Nova Fuel Management Terminal
The Jigsaw Nova Fuel Management Terminal gives you LIVE fuelling information, when and where you want it, at an affordable price. Because the system is linked directly from the fuel island to the web site, there is no need for daily polling – all information is updated as it happens.
Just some of the benefits:
All fuelling data displayed immediately via the internet.
Stock figures are always current.
Immediate low stock warnings.
Immediate notification of pumps disabled.
Because the system uses mobile phone technology, the terminal can send texts and emails directly to on-site staff.
Immediate notification of attempted use of blocked or stolen keys.
Immediate text alarms raised on possible tank stock leak/theft.
Visibility of all data via any web browser, Lowest Cost, Web Connected Hardware
The Jigsaw Nova Fuel Management System is our single pump, no frills, lowest cost offering, but it retains all the power and advantages of a web based fuel management system.